Spring Entertainment Options for Seniors in Southern California
By Kyle Hill •Apr 30th, 2014 Blog / Entertainment
Seniors rejoice: Spring is here! While winter in Southern California isn't the harsh season it is in other parts of the country, it's still a time when people are indoors more. Now that the days are getting longer, it's an excellent time for seniors and their friends and family to start taking advantage of some of the entertainment options awaiting them.
Get thee to a garden!
First and foremost, spring is all about gardening. Those seniors who garden themselves are all about getting those seeds and bulbs into the ground and cultivating the beautiful plants that will make their gardens the envy of the neighborhood. For those who would like to garden in a more social manner, community gardens, such as Las Flores in Conejo Valley, are an option to consider. With a community garden, a person can indulge his or her passion for gardening while having a greater chance to interact with others who share this interest.
But spring is also a great time for those who simply appreciate viewing beautiful plants. Among the many southern California gardens available for viewing are the Conejo Valley Botanic Garden , Gardens of the World in Thousand Oaks, and the Los Angeles Arboretum and Botanic Garden. These provide wonderful opportunities for seniors to enjoy outdoor time in gorgeous settings filled with a wide array of delightful flowers and plants.
To market, to market…
Spring is also the time to drop in on local farmers' markets to see what kind of straight-to-the-plate produce can be added to meals. It may be difficult to make up one's mind when everything looks (and smells) so delicious – but that's a lovely dilemma to find oneself in. Farmers' markets are everywhere, from Los Angeles itself to Burbank to Santa Monica. Check local listings to find one nearby.
Take a hike
Most seniors may not be up for a heavy duty hike through the woods, but taking a short hike in a nature-filled setting can make for a lovely day. A picnic basket, a blanket and a companion or two will turn a little hike into a satisfying social occasion.
El Dorado Park in Long Beach sports a great trail for an easy hike. Among its attractions: a lovely lake, a nifty footbridge and a wild mulberry field. It's a little under 2 miles, but less hardy adventurers can determine how far they wish to go.
Be a tourist
Even if a person has lived in an area for a long time, there often are sights or facts about his or her area of residence that can provide surprises. Seniors can take a local tour and see just how much they really know about their locality.
Long Beach offers both harbor and train tours) and Los Angeles has a variety of tours. And, of course, there are countless tours of celebrity homes, Hollywood landmarks, etc.
There are countless other options to consider, from taking in a concert to visiting a museum to getting involved with a sports or dance program to taking a day trip with other seniors to nearby attractions.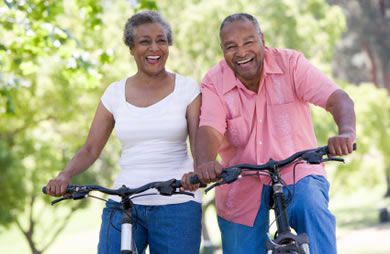 Determining the best spring entertainment options and planning appropriately can sometimes require a bit of assistance; HomeHero's dedicated and knowledgeable staff can help out here. Their guidance can be invaluable in ensuring that an outing is planned that is engaging but not over-challenging and that plans take into account medication schedules and other factors.
Spring only comes once a year; seniors should make sure they get the most out of it!